You live and breath agile and you inspire your teams for it by continuously optimising the agile practices with creative approaches?
Then being a Scrum Master at bloopark is perfect for you.
You will be responsible for organizing and holding Scrum sessions with your team. They'll look to your insight when it comes to removing blockers, keeping morale high and working on efficient processes. In order to have positive outcomes in projects and knowledge sharing you'll work hand in hand with other project managers and gain access to a vast array of skills spread across your colleagues.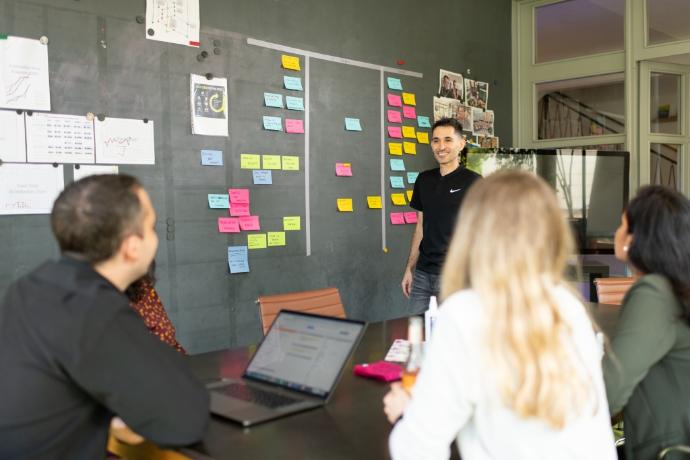 Your Tasks


Facilitate scrum events (Refinement, sprint planning, review. retrospectives, daily stand-ups, etc.).
Act as safeguard for his teams.
Identify and communicate potential risks to the completion of the sprints and releases, including resources, cost, and system. 
Independently develops corrective actions necessary to mitigate most issues and reviews with management for confirmation prior to execution.
Empower teams to be self-managed and grow cross-functionality.
Use of tools and playful elements to increase the agile maturity level of teams and organization.
Induction and coaching Product Owners and Product Managers in backlog management and prioritization techniques.
Your Qualifications


2-3 years working in an Agile environment as Scrum Master/Agile coach (Scrum Master Certification (Ex: PSM-I or PSM-II or CSM) is preferred).
Bachelor's degree (BA or BS) in Computer Science, Information Systems, Engineering or a related field.
Hands on experience with JIRA Admin.
Good skills and knowledge of servant leadership, facilitation, situational awareness, conflict resolution, continuous improvement, empowerment and increasing transparency.
Excellent organizational and communication skills.
Expert in estimation and planning reliable and practical plans for software development projects.
Benefits
Funds
great salary
self development fund for own further training
profit sharing at the end of the year
Food
various hot and cold drinks
snacks and fruit
regular homemade lunch
Bikeleasing
we subsidise your leasing rate if you want to lease a bike
Events
joint events and regular workshops for internal training are important to us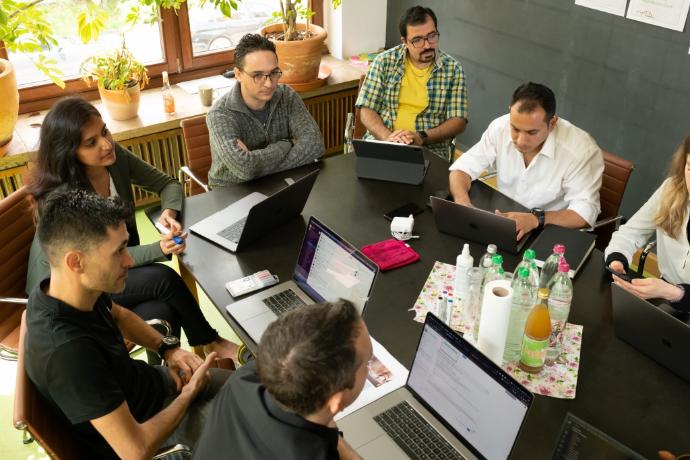 About us
We don't wear suits, we wear slippers. 
Our team of blooparkers is very international and currently consists of highly qualified Odoo developers, project managers, marketing specialists, Sales and HR Experts and a terrific accounting department. Our most important projects are adaptations of the Odoo ERP for successful companies in Germany.
We love it to be familiar. We start the day with fresh and homemade juice, have extra table tennis breaks, love speed and win go-kart and bowling tournaments together.